Benefits
Profhand™ pedal wheelchair –
a proven effective and reliable partner
invaluable for both users and caregivers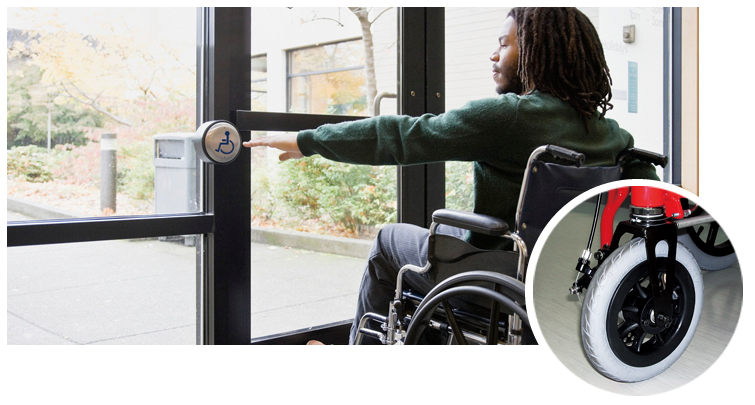 Individuals with walking disabilities are able to travel easily by pedaling Profhand™ wheelchairs with little exertion.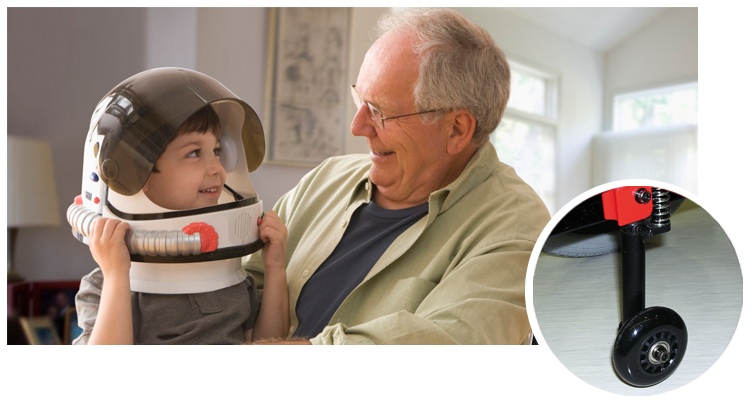 Through the special design features like the disc brake and auxiliary wheels, a high level of safety is assured.
So, every use of the Profhand™ is an easy and comfortable experience.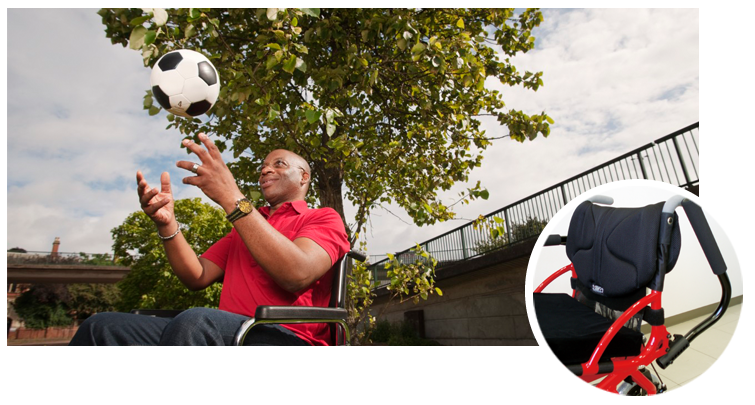 With Profhand™ previously sedentary individuals are able to move about with less supervision. The special gear ratio allows even weak leg muscles to propel the Profhand™ for ambulation and exercise at the same time.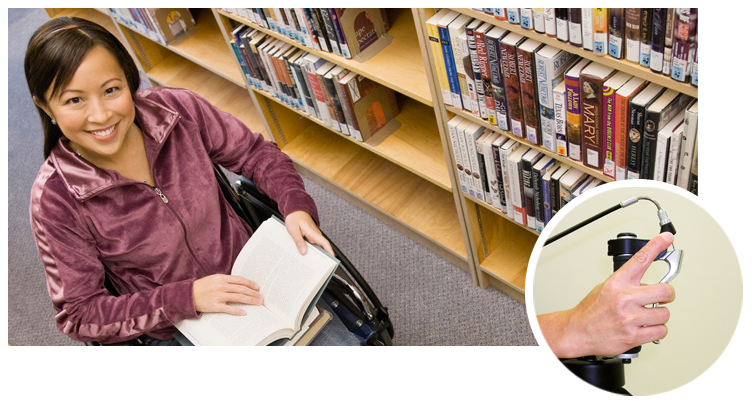 With a single hand control panel and 360° tight turning capability the user can master the Profhand™ within the first few minutes of use. The user can enjoy high level of independence and requires less close assistance from others.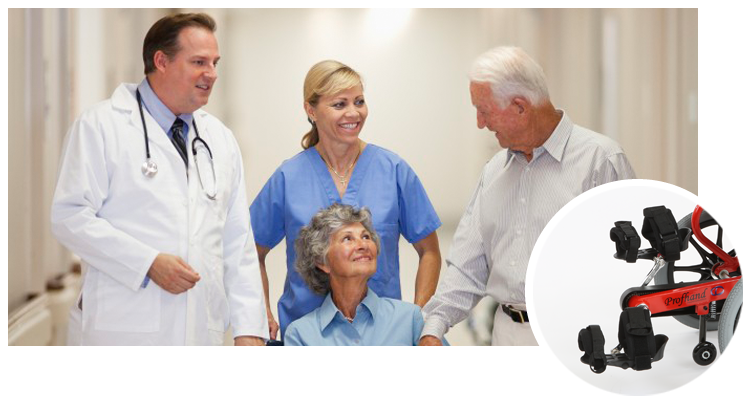 Exercise is vital for patients to maintain muscle strength, prevent muscle atrophy and even regain a higher quality of life. The Profhand™ becomes an integral part of the rehabilitation process as the user's hands, legs, brain, eyes and ears are used in a coordinated manner. Improved circulation and joint flexibility are also observed.
Features
Control Panel and Brake Lever
• Single hand control panel on either left or right allows users to master the wheelchair as desired.
• 360° tight turning capability makes movement possible in limited spaces.
Pedals
Drive to move with little exertion and detachable in design. •
Allow travelling and exercising in one go. •
Auxiliary Front Wheel
• Airborne adaptable design with shock absorbing function during movement.
• Prevent from overturning to the front.
Auxiliary Rear Wheels
Wheels on both left and right to prevent from overturning. •
Disc Brakes
• Stop on rough surfaces or slopes and avoid from sliding away at high speed.
Backrest & Armrest
Fine tuning to adjust backrest position to fit individual's need. •
Tilting armrest for users easy boarding and alighting the wheelchair. •
Detachable Wheel
• A quick release button to detach the left wheel for easy loading of the wheelchair onto vehicles conveniently.
Options
Leg Belt
Assist the paralyzed leg to stay in position while pedaling. •
Made from nylon and Velcro materials for easy adjustments. •
Lightweight Pedals
• An option for the elderly without walking difficulties and wish to maintain a lightweight exercise to prevent degeneration.
Pressure Release Cushion
Ergonomic design to help pressure release and more • comfortable when seating on the wheelchair.
Specifications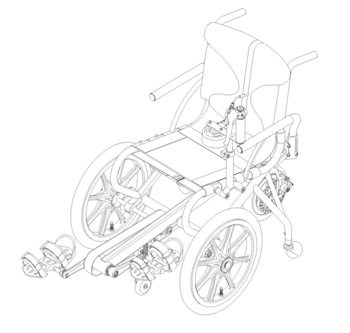 | | | |
| --- | --- | --- |
| Item | Medium* | Large* |
| Length | 1052 mm (41″) | 1220 mm (48″) |
| Height | 866 mm (34″) | 950 mm (37″) |
| Width | 605 mm (24″) | 627 mm (25″) |
| Seat Length | 350 mm (14″) | 420 mm (17″) |
| Seat Width | 360 ~ 420 mm (14″~17″) | 430 mm (17″) |
| Weight | 13.6 kg (30 lb) | 17.3 kg (38 lb) |
| Weight Capacity | 100 kg (220 lb) | 136 kg (300 lb) |
*round up to the nearest whole number